[REVIEW] Griff the Invisible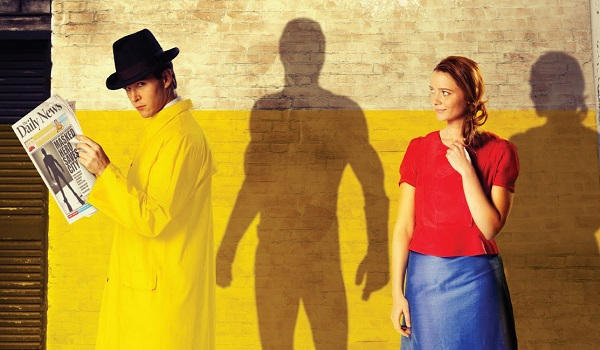 Romance and action movies may seem like anathema to one another but no other combination of genres puts bums on seats like it. If a filmmaker can incorporate some impressively bombastic explosions, with a likeable hero who has to overcome impossible odds to save the day/girl/world from an apocalypse/alien invasion/ asteroid and win the heart of aforementioned girl who photographs well in slow motion it can be a licence to print money.
Films that do succeed in this often come masked, caped and with a secret identity. Emerging Australian director Leon Ford makes his full length feature debut this month with Griff the Invisible, a superhero movie with a difference. It stars True Blood's Ryan Kwanten as a mild mannered office worker by day and a rubber suited crime fighter by night.
The premise may sound familiar but Griff is anything but your typical caped crusader. Griff is a socially awkward misfit with severely impaired social skills who believes that he has superpowers. When he meets his brother's girlfriend Melody, (Maeve Dermody) a pretty scientist who believes in Griff's abilities despite all rational evidence to the contrary, a romance begins.
With many references to other superhero films like Batman, Spiderman and even The Six Million Dollar Man, Griff the Invisible is an unusual Australian film that aims at high concept action romance on a shoestring budget. Ryan Kwanten stretches his range from his best known role as the sexually voracious Jason Stackhouse on the television series True Blood. As Griff he is shy and child-like and Maeve Dermody is nicely matched to him as the bizarrely clumsy Melody.
With well executed action sequences and possessing a charming sense of innocence lacking in many more cynical superhero films, Griff the Invisible is unconventional, funny and original and well worth checking out.
3/5
Griff the Invisible is Rated (M) and is in cinemas from March 17.