[REVIEW] Kung Fu Panda 3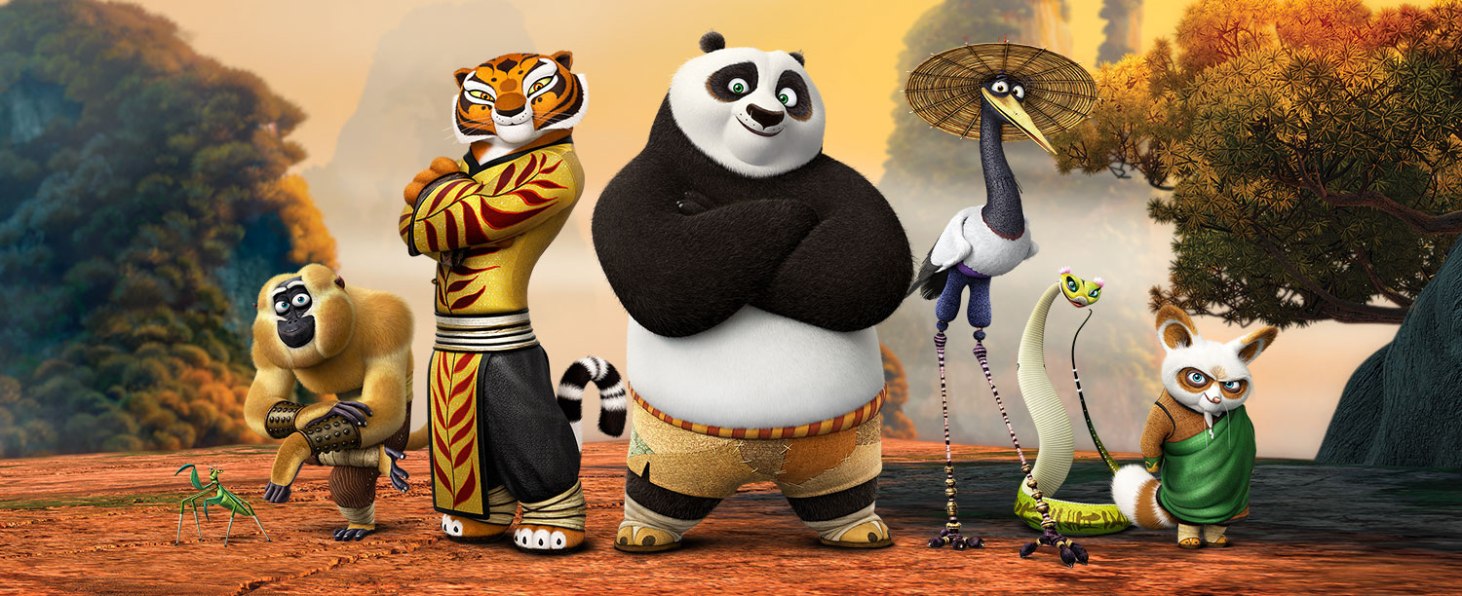 Dreamworks is one of the best animation studios in the world. They are responsible for a huge chunk of people's childhood, especially for me. Dreamworks make great, popular franchises and stay true to their name. From Madagascar to Shrek – they all had great ideas, stories and characters. This is also the case for Kung Fu Panda 3. Kung Fu Panda 3 was directed by Jennifer Yuh Nelson and Alessandro Carloni and features the voices of Jack Black, Angelina Jolie, Dustin Hoffman and many more.
The main thing that makes a good sequel is the ability it has to reflect on the past. Sequels should be able to either explain the events of the previous movies or mention the events of the previous movies. Kung Fu Panda 3 does this right from the beginning. The main plot of the film revolves around Kai, a yak, stealing chi from different masters and turns them into his jade army and it is up to the Dragon Master Po to stop him.
Things that make this film great: 1) Master Oogway is back! 2) It explains a lot of the things that have happened in the first film. So if you have questions after watching the previous titles, this one should answer all of your questions. That is not all! The main antagonist, Kai, is a super-badass! He literally steals the master's Ki (part of Chinese philosophy and medicine) turning them into fully coated green zombies which are under his control! That is awesome! He is definitely a great villain. Not only that but the humour is great! There were a lot of laughs especially when Po gets shocked that all of his friends and become green only to say to Matis "Except for you Mantis you were already green" was awesome!
Things that I slightly disliked: 1) The Furious Five play a little role in this film except for Tigeress, 2) It still keeps the annoying gimmick of Po being amazed of his powers and 2.5) Jackie Chan's role in it. I didn't mind him playing a secondary character in 'The Karate Kid' because he had great scenes, but his character of Monkey doesn't get much exposure in the film.
Other than those things, I really enjoyed it and think it's the best of the series so far. It has an interesting plot with an awesome villain. I give it 4.5/5!
If you want me to review something please let me know via the comments below or via the Facebook page.